Terms / Conditions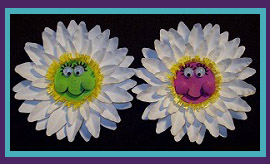 Terms and Conditions
At Quilling Supply we greatly appreciate your business and are making every effort to ensure that your shopping experience with us is a pleasant and enjoyable one. Below are a few terms and conditions that will help make your shopping adventure with Quilling Supply seamless. Note: Customers and visitors are required to be eighteen years of age or older.
Privacy Policy
At Quilling Supply we are dedicated to you our customers and greatly appreciate each and every one of you. Please rest assured that information that is directly or indirectly collected from you our customer will never be sold traded or used in any manner that is not in the best interest of you our customer. We will also never disclose your information to a third party vender or distribute your information without your prior consent. Our pledge to you our customer is that we will protect your privacy in every way possible. We understand in this day and age that the internet can and is a very scary place but we want you to be assured that we are protecting you in every possible way when shopping at Quilling Supply.


GDPR Compliant Regulations
The new European General Data Protection Regulation (GDPR) goes into effect on May 25, 2018. It refers to issues of Privacy Policy and Terms of Use when it comes to emails and the use of your personal data. We want to assure you that Quilling Supply takes your personal data seriously and is taking all of the necessary actions to be compliant with this GDPR regulation.
I think protecting your personal information is one of the most important things a business can do and I take this sort of stuff very seriously.
That's why I never share anyone's email or data with anyone.
The updated terms and conditions automatically come into effect for all Quilling Supply users on May 25, 2018. If you continue to purchase from our website, you are agreeing to the changes to these policies.
What's changing?
Nothing is changing about our website or how we are doing business.
We just need, on our end, to ensure we are GDPR compliant. To do that, we added more details to our Terms of Use and Privacy Policy and here they are.
One we have never and will never sell trade or give away any email addresses or names collected. Your name and email will never be used to market any outside products to you. We will never bombard your email with unwanted outside solicitations.
Two, all names, addresses, telephone numbers and email data that are collected during an order purchase. Will never be sold, traded, given away or used outside of Quilling Supplies use to process your order. By placing an order with us and providing your name, address, email and telephone you give us permission to contact you in the event there is a problem with your order.
Three, as for shipping label processing we use second party software called stamps.com that is connected to the United States Post Office (USPS) for calculating and printing the shipping labels. Please feel free to visit stamps.com and the USPS websites to review their updated terms of use policy.
Four, when processing your credit card payments for orders placed through our website we use through second party vendors with the best security I can find. Feel free to visit our credit card processing vendor Authorize.net to review their terms and conditions. Also note if you are paying with PayPal you can visit PayPal.com to view their terms and conditions.
This should cover it all. We value you as a customer and want to protect you in every way we can.
Business Hours
Monday – Friday 9am to 5pm Website open 24/7 Telephone (941) 981-9561
Business Address
Quilling Supply
5710 Broad River Run
Ellenton, FL 34222
Payment Methods
All payments must be paid in US currency credit or debit card. No cash or checks will be accepted by mail. We accept the following credit cards as payment Visa, Master Card, Discover. Credit cards are subject to the rules of the credit card companies. No foreign money orders or foreign currency of any kind will be accepted. No payment methods from a foreign bank or currency will be accepted. No exceptions. All International paid invoices will be sent by email and not sent with orders, only required international documents will be sent with order.
Shipping Policy
At Quilling Supply, we make every effort to get the products that you have ordered to you in a timely manner. We want you to have the products in your hands as quickly as possible. Our normal shopping is six days a week, Monday – Friday and some Saturdays. As a general rule, we ship as quickly as we can but some rules may apply.
Shipping within the United States / Domestic:
We ship the majority of our orders by Priority Mail USPS (2-3 business days) You can also select to have your order shipped Express mail USPS ( guaranteed 1-2 business days) The cost of services will depend on the method you choose for shipping. All shipping will be calculated and determined at the time of checking out. Note: We have no control over the cost of shipping and we do not make a profit from the shipping in any way. We do however try to keep the shipping cost down by offering you the best cost effective methods for shipping available.
Note: when shipping priority USPS delivery is generally within 2 -3 business days, but is not 100% guaranteed. Also if you ship priority during the Holidays there could be a delay in shipping due to the volume of packages shipped at that time. We make every effort to get your order packages and shipped to you as quickly as possible. Keep in mind the USPS Postal Service is out of our control. If you need a 100% guaranteed delivery date you will need to choose Express shipping. Because priority shipping has no guarantee we will only refund shipping when using Express mail if not delivered on time.
When shipping first class domestic USPS, there is no guaranteed delivery of your order or the date of delivery. Because we have no way of tracking your package, we do not guarantee the replacement of lost orders. If you would like to insure that your order is delivered to you, please use USPS Priority Shipping.
Shipping to International Destinations / Foreign
We ship our products all over the world. The cost of shipping will depend on where you live. We will only ship priority International and prioraty express International. We will NOT ship First Class International because the order can't be track. All international orders may have additional customs fees or taxes levied by your government. We have no control over this cost and have no way of knowing how much these fees may be. These fees are paid to the respective countries and not to Quilling Supply. Once we have received confirmation that your order has been delivered to your shipping address we are no longer responsible for your order. Also note, shipping insurance is not automatically added to your order.
Note: If you refuse to pay the custom fees imposed by your country on your paid order and it is returned back to Quilling Supply there will be no refunds only store credit. When you purchase products from Quilling Supply you understand that you will pay customs fees that are imposed by your country. If an order is returned you will not be refunded the shipping and will only receive a store credit less the shipping. All International paid invoices will be sent by email and not sent with orders, only required international documents will be sent with orders.
Florida Residents
We are located in Ellenton, Florida, if you are in the area and would like to pick up your order to save the shipping cost please contact our office during normal business hours for ordering information and directions. Note: All taxes will apply to all orders even if they are picked up.
Backorders
No backorders, no exceptions. If a product is out of stock you will be given the opportunity to select a different product for the same price or be refunded the amount you paid, your choice.
Return Policy

All sales are final, no exceptions.
Returning a product

No returns, no exceptions


NOTE: All terms and conditions are subject to change without notification. Please read all rules. These terms and conditions are set into place to make your shopping experience a pleasant one.
Thank you Quilling Supply management.